Ice Cubes & Crushed Ice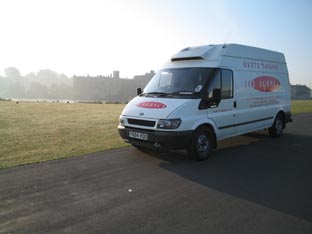 At Ice Agency we supply ice cubes in tube ice or cube ice in 2kg, 12kg and other  weights –  the latter which will fill 8  UK ice buckets. We also supply crushed ice, flake ice and dry ice. We use tough bags so your ice cubes reach you in perfect condition. We supply bagged ice for large events, private parties and retail.
Capacity to supply the entire UK through our delivery network not only with Ice Sculptures and Vodka Luges but bagged ice cubes as well.
We cover London Ice Cube & Kent Ice Cube supply from our Fulham freezer.
We cover Brighton, Sussex, Surrey, Essex and other locations Ice Cube supply from our Gatwick freezer.
We cover
7 days a week 24 hours a day – emergency deliveries available.
Regular customer's discounts available depending on quantity ordered·  Ice bins and troughs available for cooling drinks – price on request.· 12kg bags for the catering trade and private events – pricing based on quantity and delivery address;
Retail ice in 2kg, 1kg and other sizes and logos can be added too – please ask for pricing.
Ice is delivered either palletised, boxed or individual bags.
On site freezers available for hire – from chest freezer to walk in cold room;
Dedicated management of your ice and refrigeration needs available for large events;
Discounts on ice sculptures and ice luges if ordering ice cubes;
Frozen courier service for any product you may need delivered with temperature monitoring available– please ask for a quote.
Discounts on chocolate fountains if ordered with ice sculpture or luge, contact us now
Ice Cubes – Guide to ordering your ice cubes:
| | |
| --- | --- |
| Number of Guests | Number of 12KG Bags of Ice |
| 40-80 | 10 |
| 80-150 | 10 to 15 |
| 150-250 | 15 to 25 |
| 250-400 | 25 to 40 |
| 400-700 | 40 to 50 |
| 700-1000 | 50 to 70 |
Dry Ice
Dry ice is supplied in either pellet or block form in 10kg + quantities.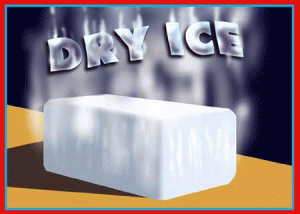 Dry Ice has a surface temperature of -78.4  Degrees Celsius , it is odourless and tasteless. It has many uses from stage effects to frozen produce transport and storage. Simply pack an insulated container with dry ice and a frozen environment is created.
Smoke stage effects can be created by hiring a fog machine, adding the dry ice, and watching as the smoke drifts creating an atmosphere of mystery and intrigue. Alternatively you can hire a smoke machine from us – please contact for further details.
We have used our dry ice in situations ranging from the transportation of pharmaceuticals to creating a lab effect in the Ministry of Sound nightclub to name but a few.
Examples of our Ice Supply
Example 1
Hi,
I hope all is well. I'm pleased to hear that you have been in discussions with Keble Ball's drinks officer for this year, about supplying the luge and ice for the ball. I just wanted to mention that because of the great prices you offered us last year, I have just passed on your contact to one of the largest events companies in Oxford. A gentleman may be in contact soon about potential supply to them -I hope that this might be of some benefit to you, and represents some reciprocity from our end for the business that we did last year. Hopefully Keble Ball and Ice Agency can build a strong relationship into the future!
All the best,
Stephen
Stephen and other members of Keble College have used us for ice sculpture luges and ice cube supply on a large scale on quite a few occasions. We had worked with Keble College to come up with quantities that they would need. We look forward to the good relations continuing.
Example 2
We were approached by a company called Marblehead  Brand Development to supply the ice requirements for the Port Elliot Festival in Cornwall over 3 days. This required timed deliveries on each morning of varying tonnes of ice as well as arranging freezer storage for the ice and logistical planning due to the muddy conditions. Despite the conditions of the roads all of  the ice was delivered on time.
Ice Agency Environmental and Health
Ice Agency ice products are  less environmentally harmful than others on the market.
Some specific examples of what we have achieved include:
Dramatically reducing the waste water used to manufacture our products
Reducing our electricity consumption used per bag made by a third
Wherever possible, ensuring our packaging and distribution is conscious of its environmental impact
All ice is made under strict guidelines of Food Manufacture. we operate under a comprehensive HACCP system and our ice products are regularly independently tested for all possible contaminants, and constantly quality assured by our own internal systems and analysis..
For more specific information of how we produce our ice, receive a copy of our complete HACCP process or to book an appointment to come and visit our manufacture, please feel free to contact us at info@ice-agency.com
For further details please contact us.