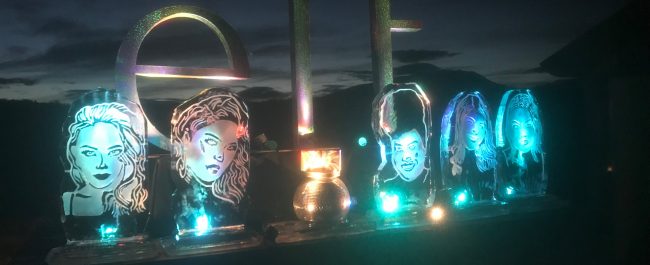 Crazy Ice Carving Trip To Iceland!!!
Top Instagram Influencers & Elf Cosmetics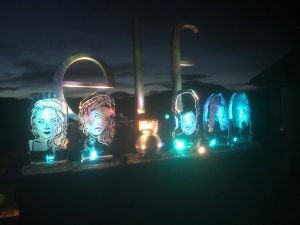 We were recently contacted by a leading event company based in Iceland who had been asked to contact us to arrange ice sculptures for a secret event.
The lead time to the event date was only a couple of weeks, so we had to work fast. The brief was to create the faces of 5 top Instagramers for cosmetics, who were being flown over by leading cosmetics company Elf. Achieving wow factor was the main aim…..Logstics of transporting the ice to a glacier in the centre of Iceland as well as finding suitable ice carving premises would be tricky. However we had done similar in places such as Doha, Qatar so these conditions were not problem!
The flight to Iceland with Iceland Air was perfect, great service…. and once landed it was straight into work. The ice carving took place at the port of hafnarfjörður over 4 days. The port known for its whaling had huge freezers for meat storage. Using the etching technique which requires snow to be packed into cuts in the ice to create a white image on the crystal clear ice. Very effective but difficult to do by hand.
After work and to unwind I sampled the local food….smoked Puffin…Icelandic Char…local Lamb…all deliscious and washed down with some very nice local drinks. Of course Icelandic sauna is great for relaxing the muscles from the intense ice carving.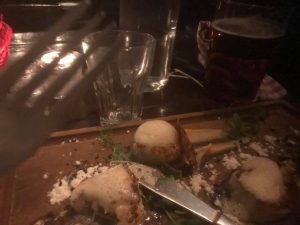 On the day of the event, the ice sculptures were loaded up and the drive to the secret location of the Eldar Trophy Lodge at Langjökull Glacier –  the perfect place for snowmobile fun and filmed for final scene of The Iron Giant! The scenery we passed through was stunning, with wild Icelandice horses running wild, ancient lakes and stunning mountains.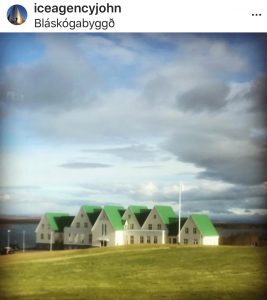 The lodge is a preferred location for celebrities such as Jay Z, Beyonce and  Bill Gates who stayed there. The owner Jóhannes Ásbjörnsson who serves up Michellin starred cuisine, was a great help in advising the location to set up the ice sculptures….with a background of a setting sun. 
Once the sculptures were in place there was some last minute chiseling for perfection….timings were tight…but all was ready. Elf Cosmetics arrived ahead of the Instagramers and explained that they had been following Ice Agency for some time, waiting for an opportunity to use ice sculptures for an event! Very nice to be followed closely. Lighting was now set up and the dj ready…
The instagramers arrived –
@patrickstarrr
@jackieaina
@pautips
@ssssamanthaa
@mykie
And the ice sculptures certainly achieved the wow factor as Patrick Starr, Jackie Aina, Paula Galindo, Samantha Ravndahl, Mykie and Iluvsarahii gasped at the display lit up against the setting Icelandic sun.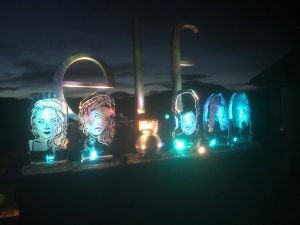 Iceland was amazing and we are looking forward to heading back there again.
Get in touch today
To arrange a bespoke ice sculpture or luge for your special event, contact us today by filling in our enquiry form here, or call our offices for your nearest location. We look forward to hearing from you.